Gallery of Results
Beyond the Boundaries of Taste
Gallery of Before & After Fabulous
Smile Makeovers
Welcome to our gallery of results. Here we showcase incredible transformations of our patients' smiles.
At Beyond Dental Care we're passionate about helping our clients achieve the confident, beautiful smiles. Whether it's subtle touch-ups or a complete smile makeovers, we offer a wide range of cosmetic dental services for every occasion.
In our gallery, you'll find frequently updated and diverse collection of before and after photos, so you can see the incredible results for yourself. From teeth whitening and cosmetic bonding to dental implants and full mouth reconstructions, we leverage the power of cutting-edge tools and approaches, to help you achieve the stunning, confident smile that lasts.
We believe that every smile is unique, and we work closely with each and every patient to create personalised treatment plans that are tailored to individual needs and goals. With our expertise and commitment to patient care, we're confident that we can help you achieve the smile of your dreams.
So why wait? We invite you to explore our gallery of results and see the amazing smile transformations.
If you're ready to start your own smile journey, don't hesitate to get in touch with our friendly team today.
Remy was very nervous about removing all his teeth and transitioning to F/F (full set upper and lower jaw) dentures. We decided to intraorally scan this patient instead of taking impressions. He thought it would be a stressful and complex process, but his new smile changed everything. In an effortless and smooth journey, he was stunned to see how beautiful the result turned out!
DRAG SLIDER TO SEE BEFORE AFTER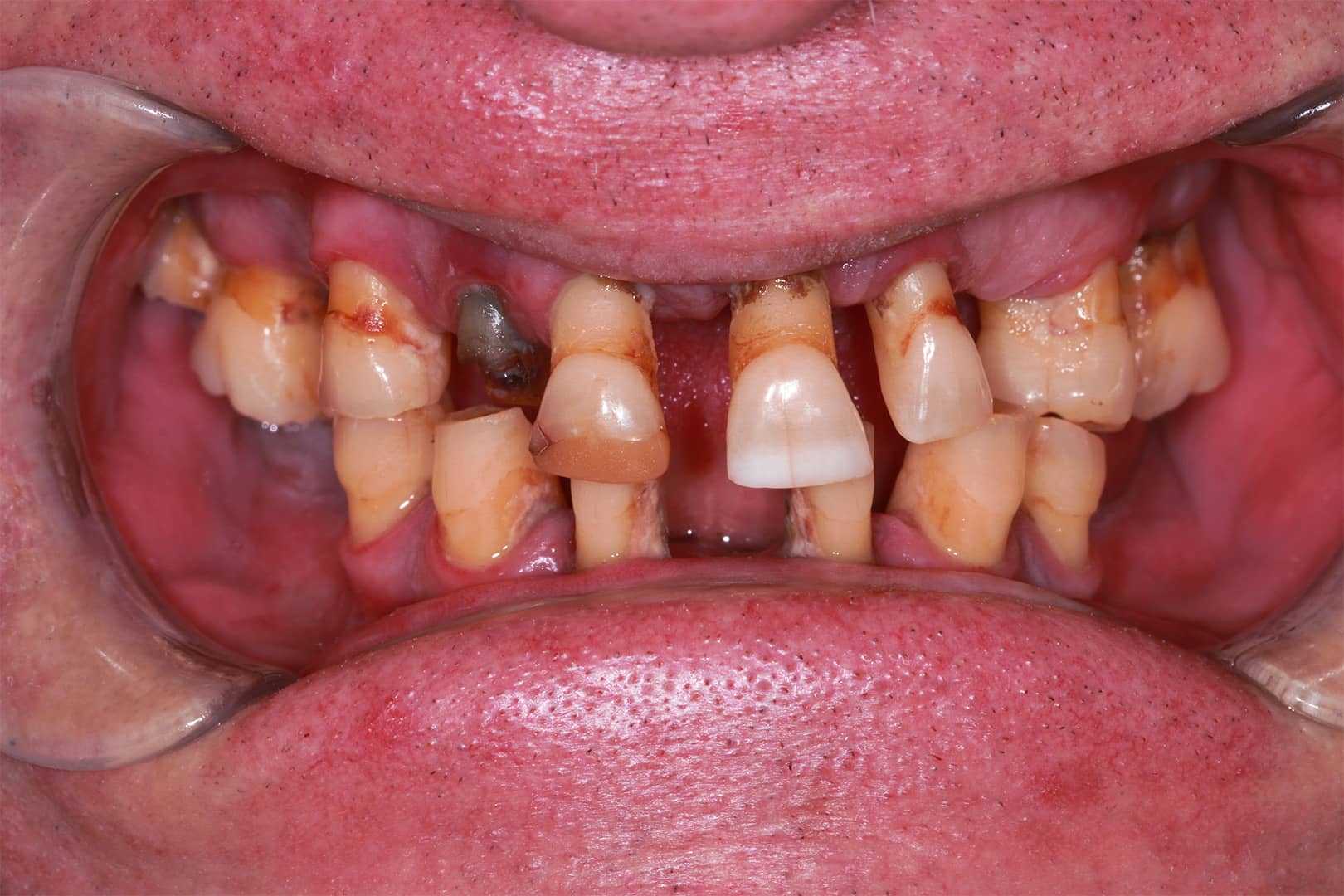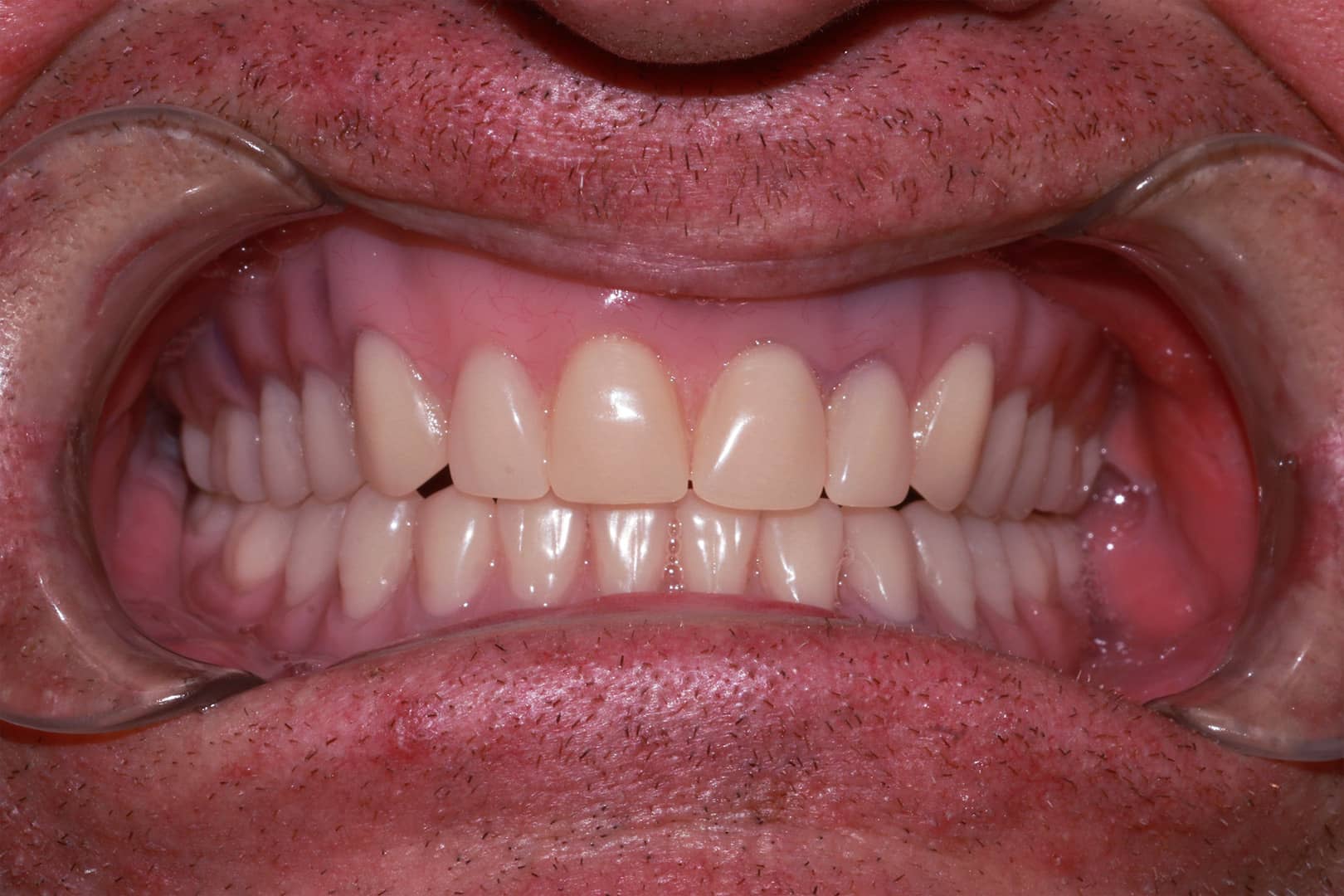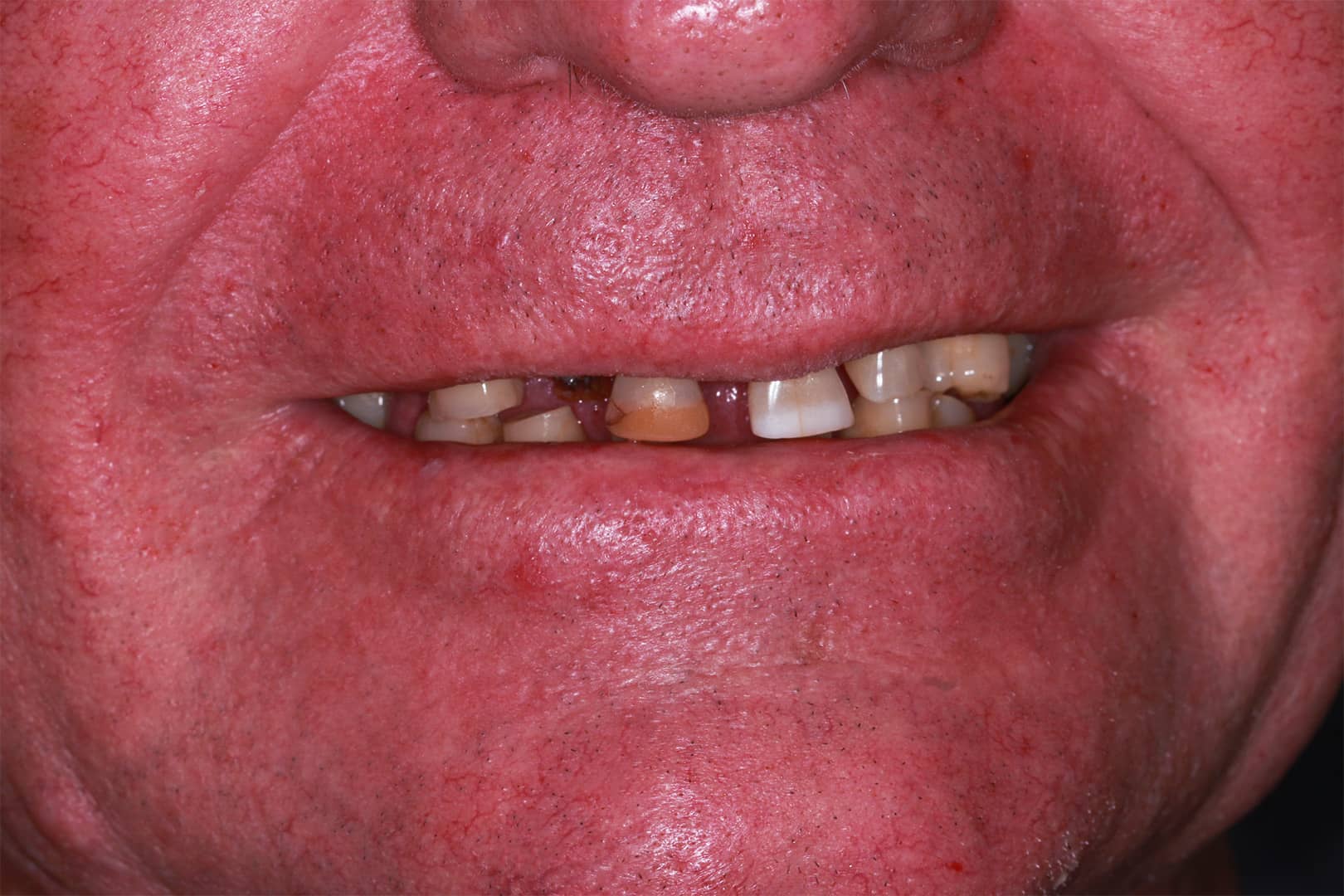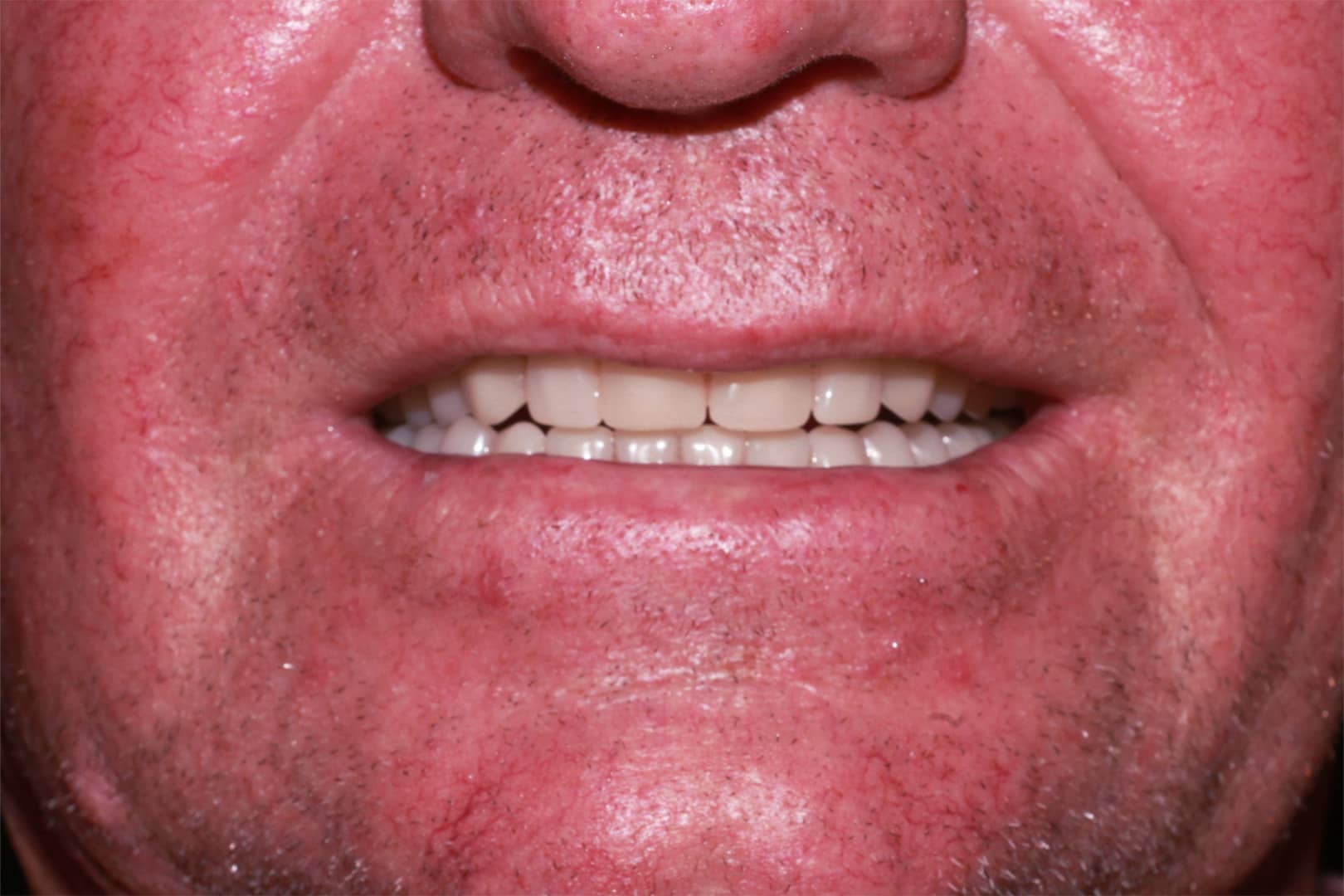 Henderik came in with 40+ year-old dentures. The top denture had lost all retention, and he had worn down teeth. Henderik wanted to fix his sunken face shape with new dentures that fit correctly and securely. He smiled ear to ear when he left the insertion appointment, with his daughter amazed at how much more youthful he looked with his new teeth. Safe to say, this was a remarkable transformation.
DRAG SLIDER TO SEE BEFORE AFTER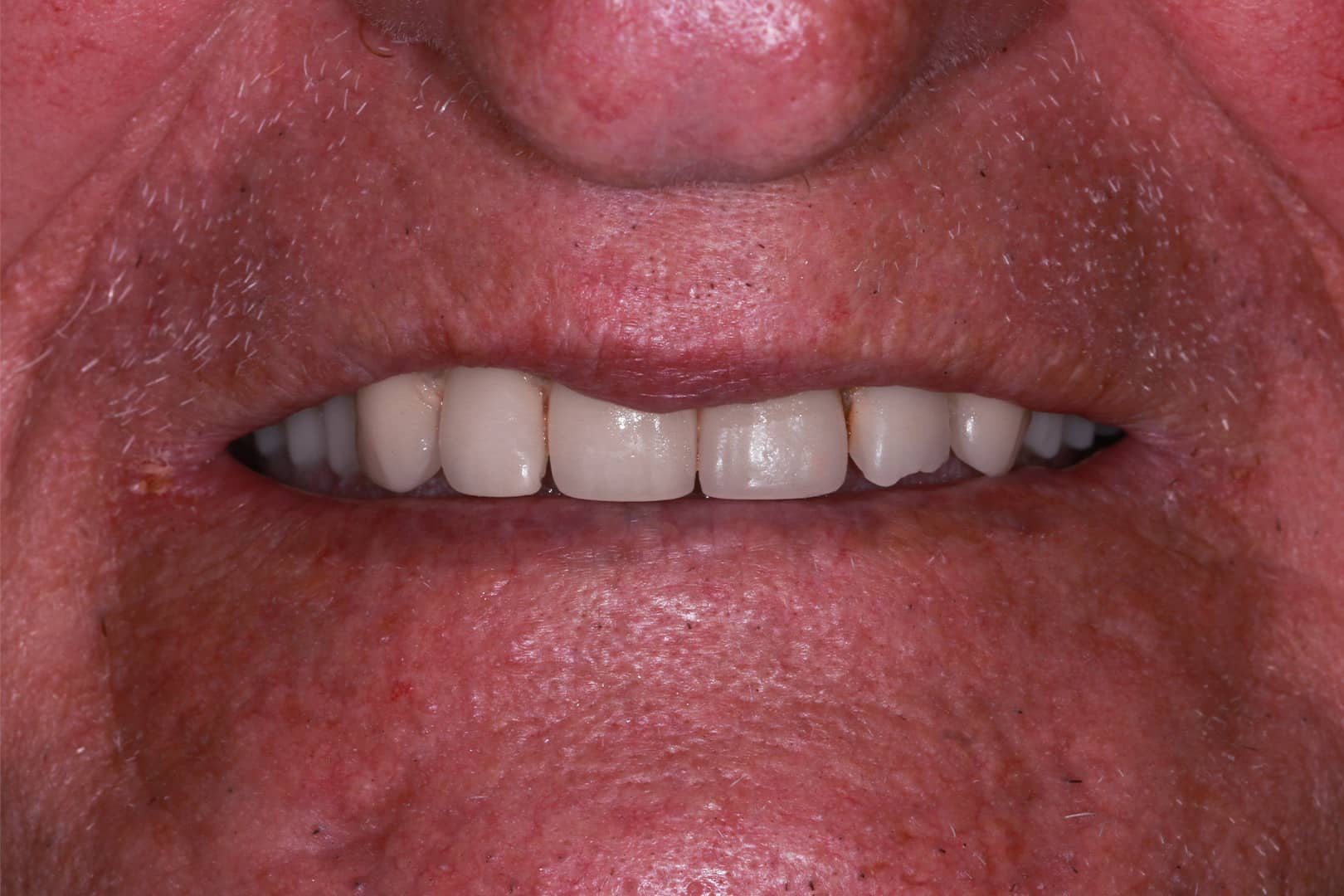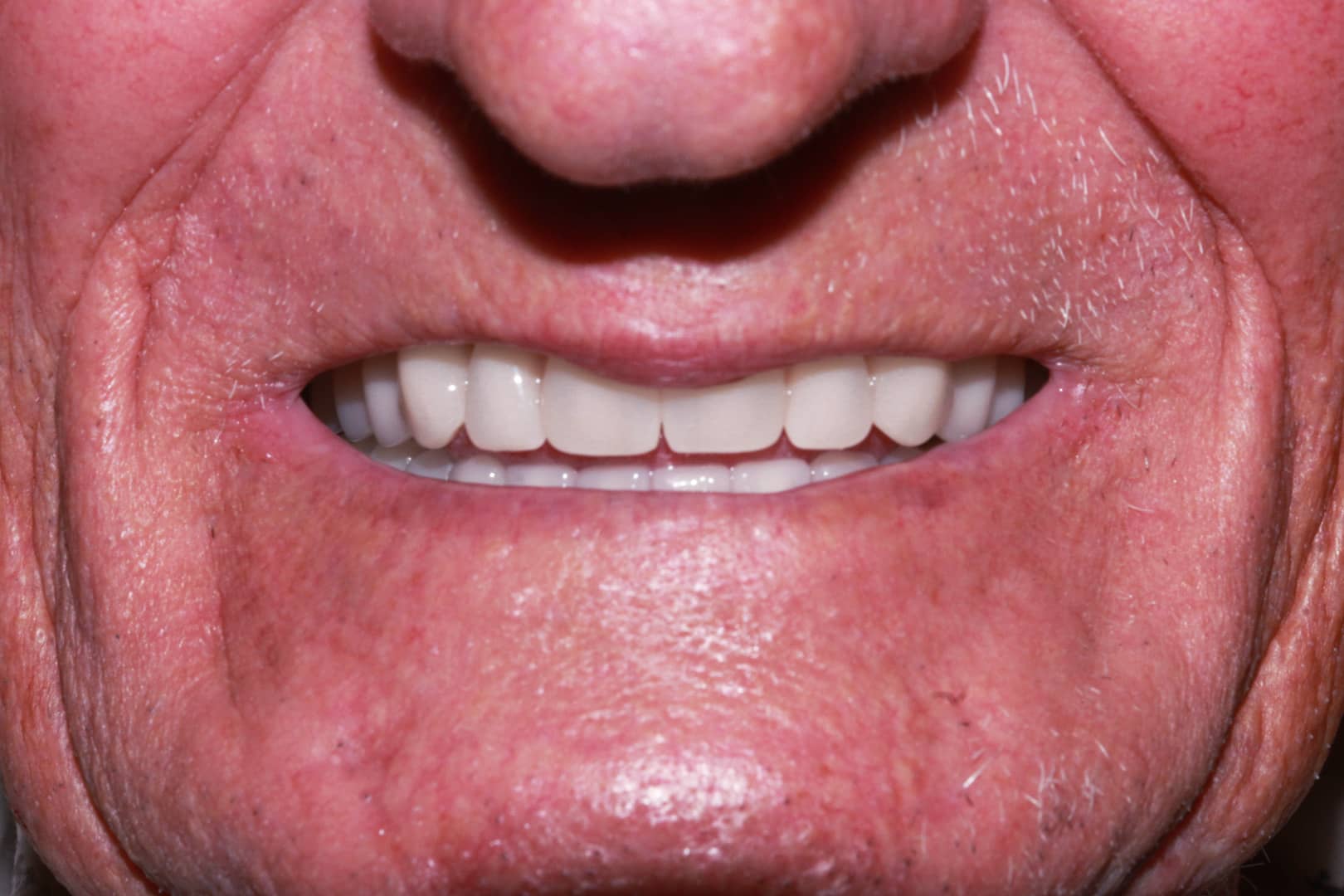 REPLACING OLD WITH NATURAL LOOKING NEW DENTURES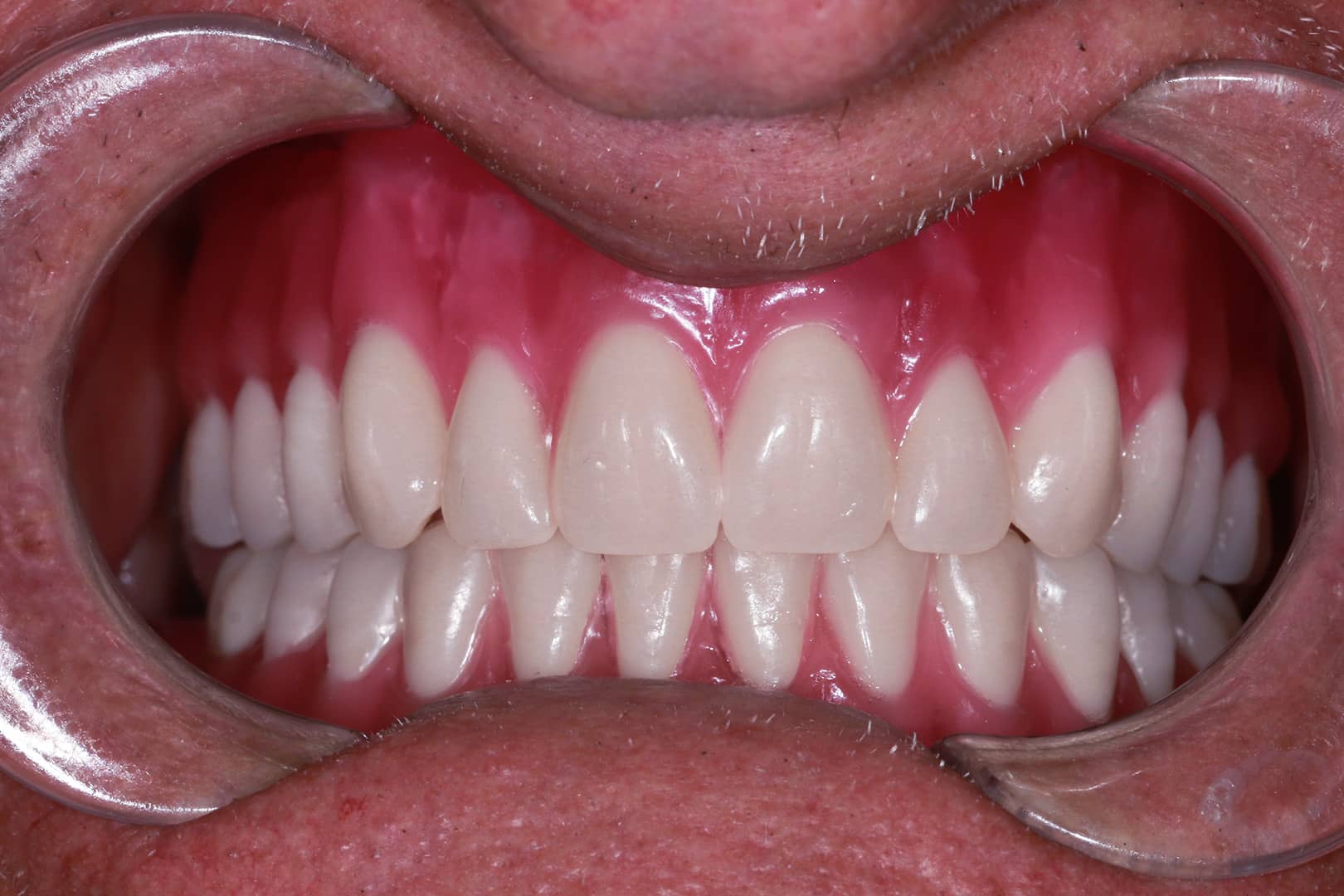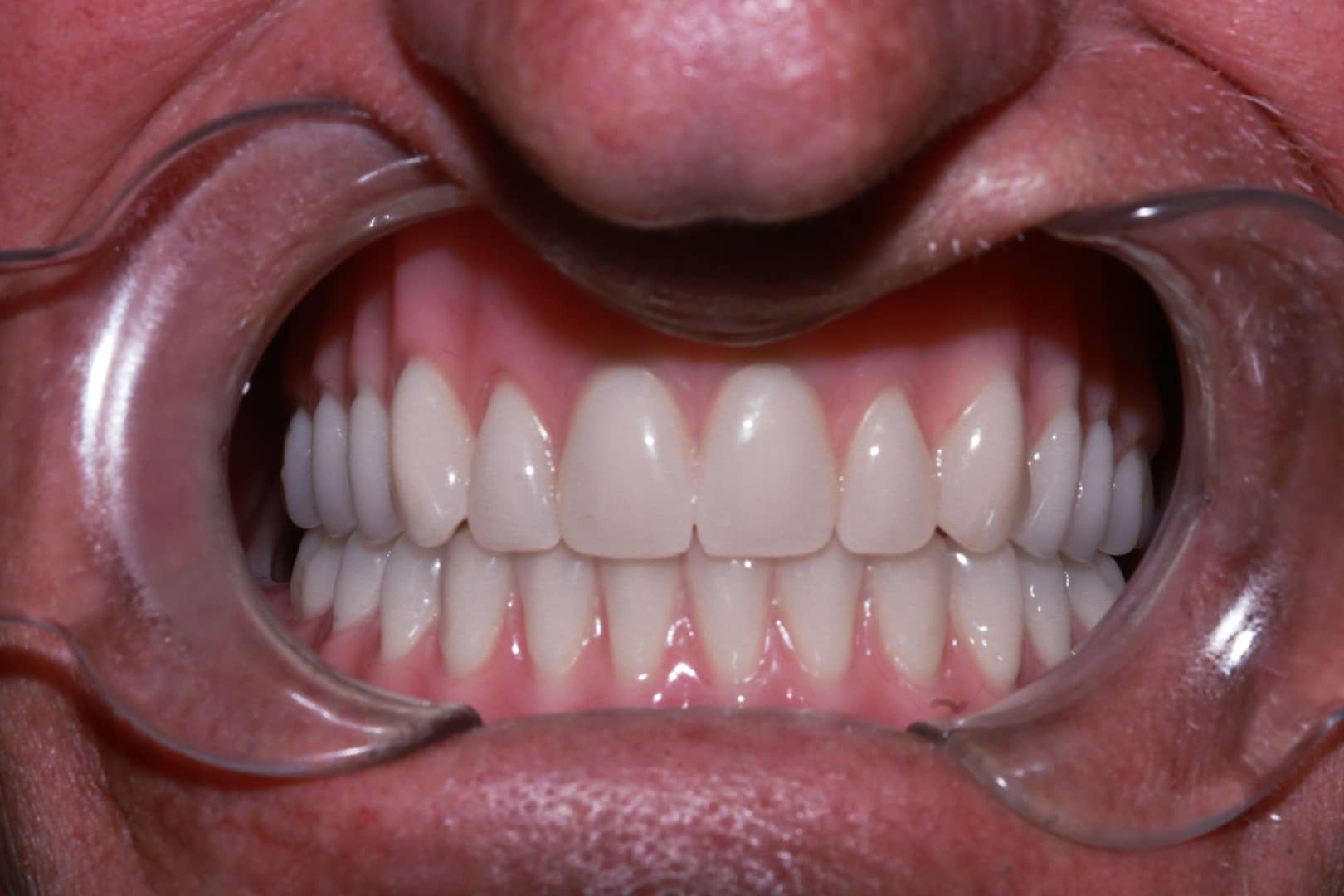 TRY IN DENTURES VS FINAL RESULT
the power of a great smile
Helping Patient Shine for Her
Big Job Interview
Dr. Mitesh, a dentist at Beyond Dental Care, recently helped a patient achieve a brighter, more confident smile for an upcoming job interview. The patient had requested dental bonding treatment, and was able to cover the full cost of the treatment using the convenient Humm payment option. With Dr. Mitesh's expertise and the patient's commitment to achieving her desired look, she was able to leave the office with a sparkling, engaging smile. We hope that the job interview went well, and wish her all the best in her career!
DRAG SLIDER TO SEE BEFORE AFTER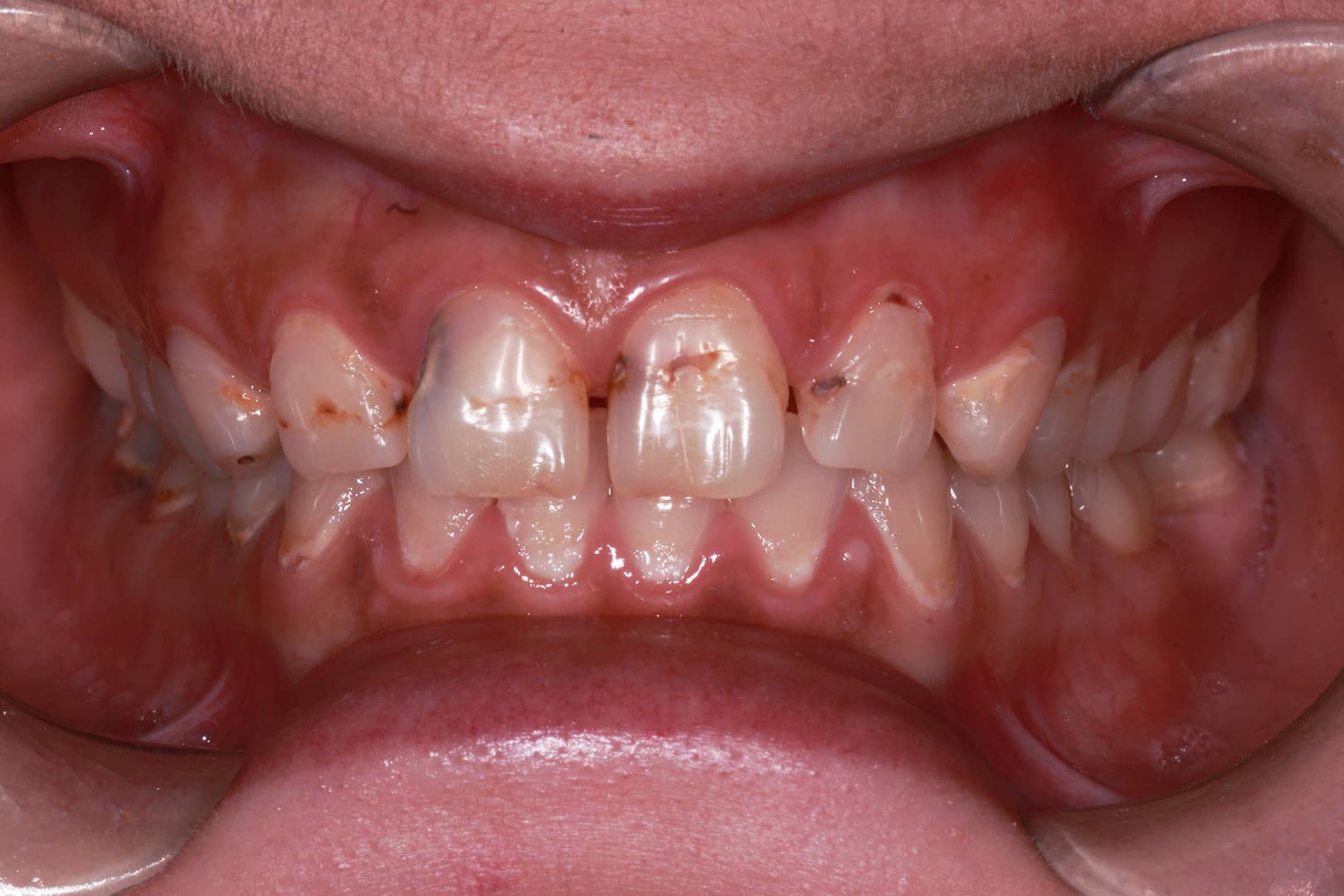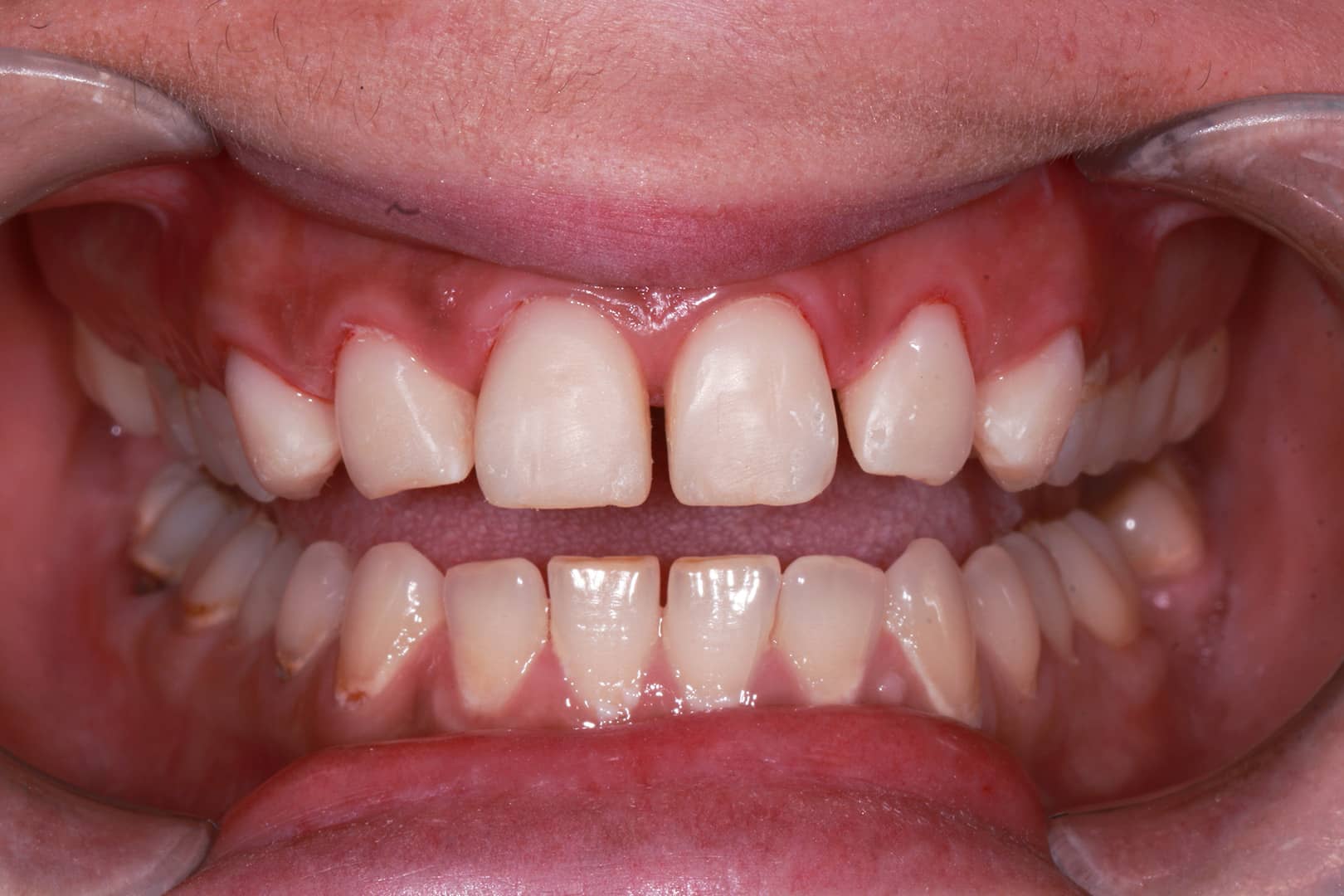 Beauty and Poise in the Smile
A New Chapter in
Michelle's Life
Michelle had long been plagued by a sense of insecurity stemming from her teeth. Yet, with the guidance of Dr. Mitesh and his team at Beyond Dental Care, she embarked on a journey towards a brighter, more confident future.
Rather than traditional methods, Dr. Mitesh recommended dental crowns and veneers to help Michelle realise her dream smile. Despite initial apprehensions, Michelle found the process to be an effortless and smooth experience. She was astounded by the beauty of the final result and how it transformed her smile into a true masterpiece.
With newfound confidence, Michelle radiated a sense of inner beauty and poise. The personal and warm approach of Dr. Mitesh and his team had made all the difference, ushering in a new chapter in Michelle's life, brimming with joy and self-assurance
DRAG SLIDER TO SEE BEFORE AFTER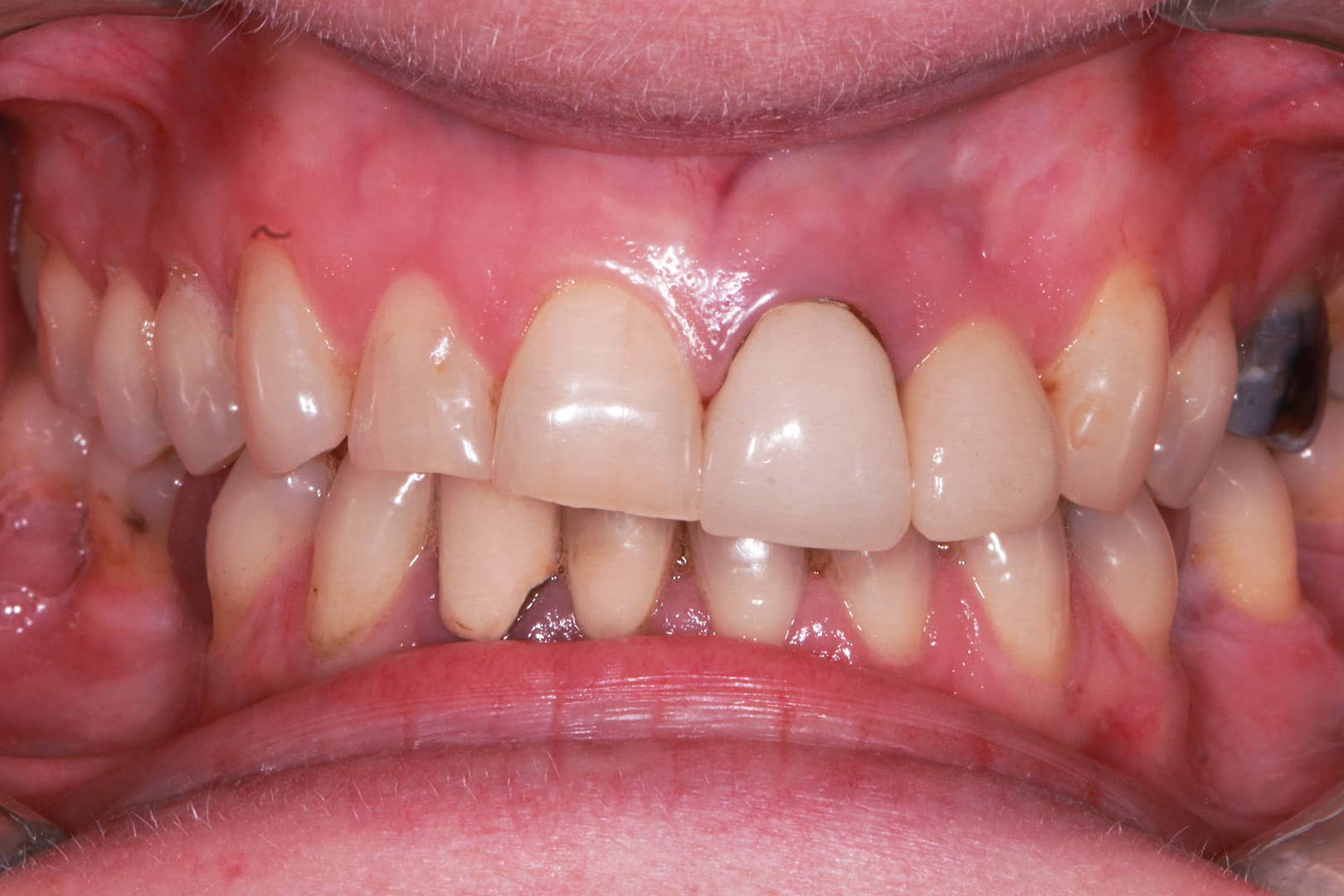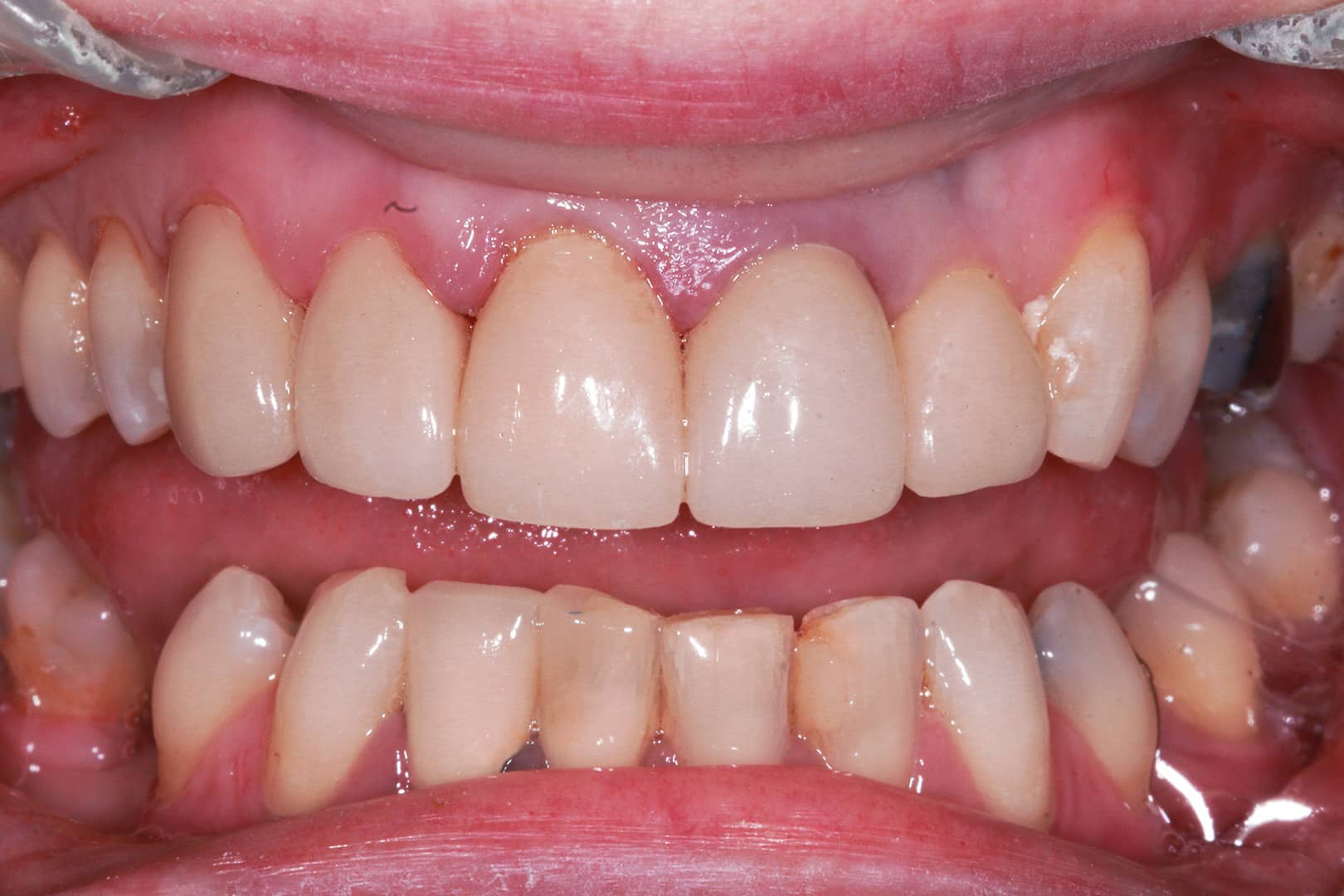 Unveiling the power of ceramic crowns to restore function and appearance
A Picture-Perfect Smile with Ceramic Crowns
Meet our patient, who struggled with damaged front teeth that affected both their confidence and ability to enjoy everyday activities. With the expertise of Dr. Ap Zaw, our patient was fitted with custom-made ceramic crowns that not only restored the natural shape and appearance of their teeth but also provided the durability needed for everyday functions. Now, our patient can confidently show off their smile, savor every bite of that tempting apple, and enjoy a renewed sense of self-assurance, all thanks to Dr. Ap Zaw's skillful dental intervention.
DRAG SLIDER TO SEE BEFORE AFTER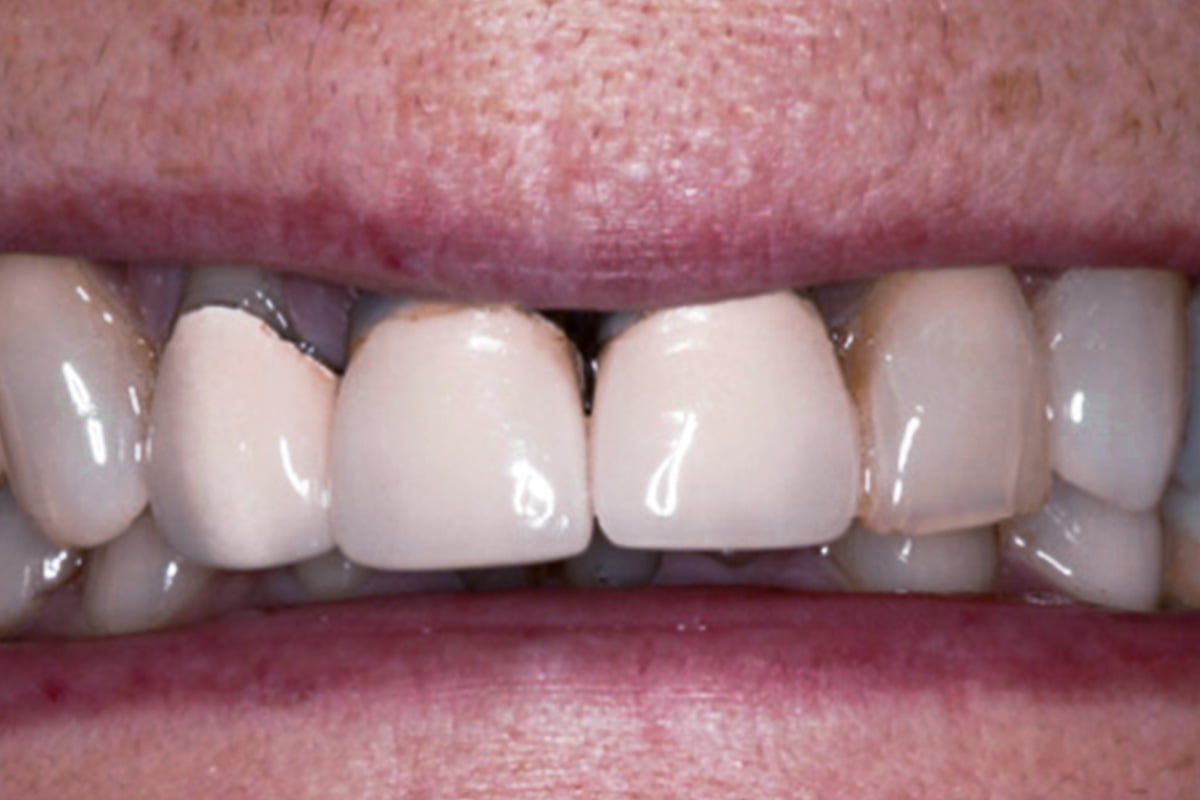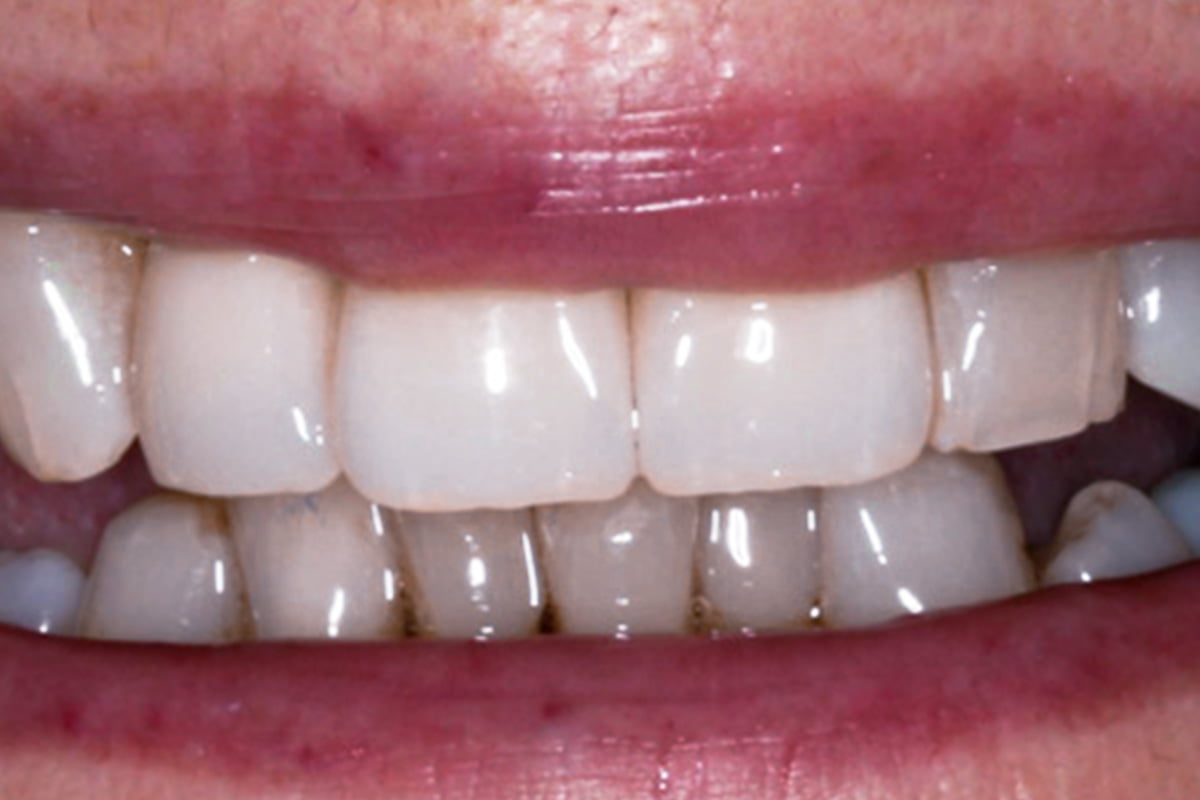 Witness the art of composite veneers in creating a naturally flawless smile
From Chipped to Chic: A Composite Veneers Story
Thanks to Dr. Ap Zaw's mastery of composite veneers, this patient's smile was transformed into a work of art. By carefully applying a thin resin coating to the front of the affected teeth, Dr. Ap Zaw matched the color and texture of the surrounding teeth with impressive precision. The result was nothing short of spectacular – a natural-looking smile that radiates confidence and charm. Our patient's journey is a testament to the transformative power of dental expertise and the incredible impact it can have on a person's life.
DRAG SLIDER TO SEE BEFORE AFTER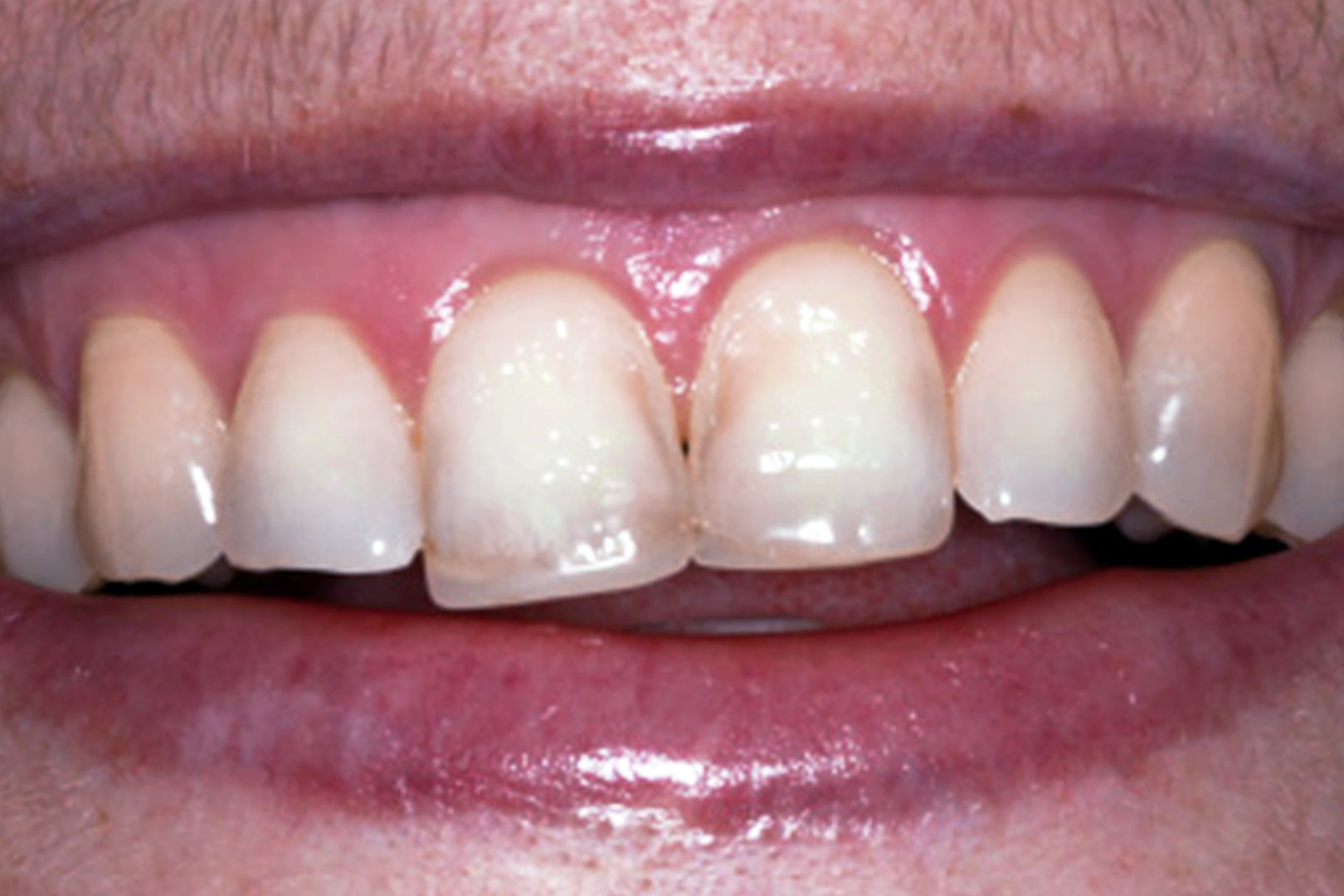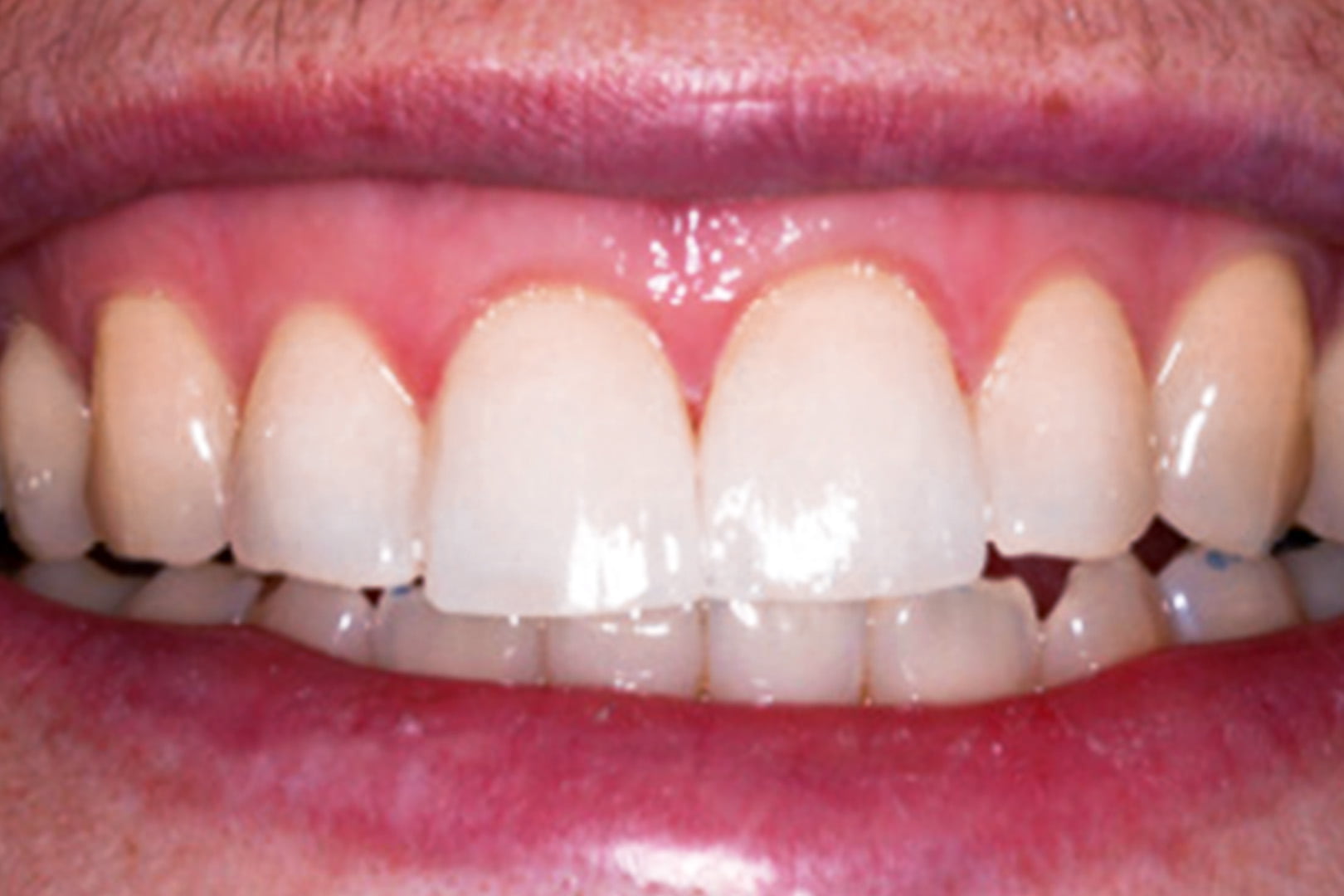 "As a dentist, helping a patient like Sarah was truly rewarding. She came to me with chipped front teeth and a heart full of dreams for her wedding in July. I took special care in ensuring Sarah's comfort as I worked to bring back the natural beauty of her smile with custom-fitted crowns. The transformation was heartwarming – seeing her happiness and excitement as she got ready for her big day made all the precision and care in her treatment incredibly worthwhile. Wishing her a lifetime of smiles and happiness!

Dr. Mitesh Vasant

Dentist
DRAG SLIDER TO SEE BEFORE AFTER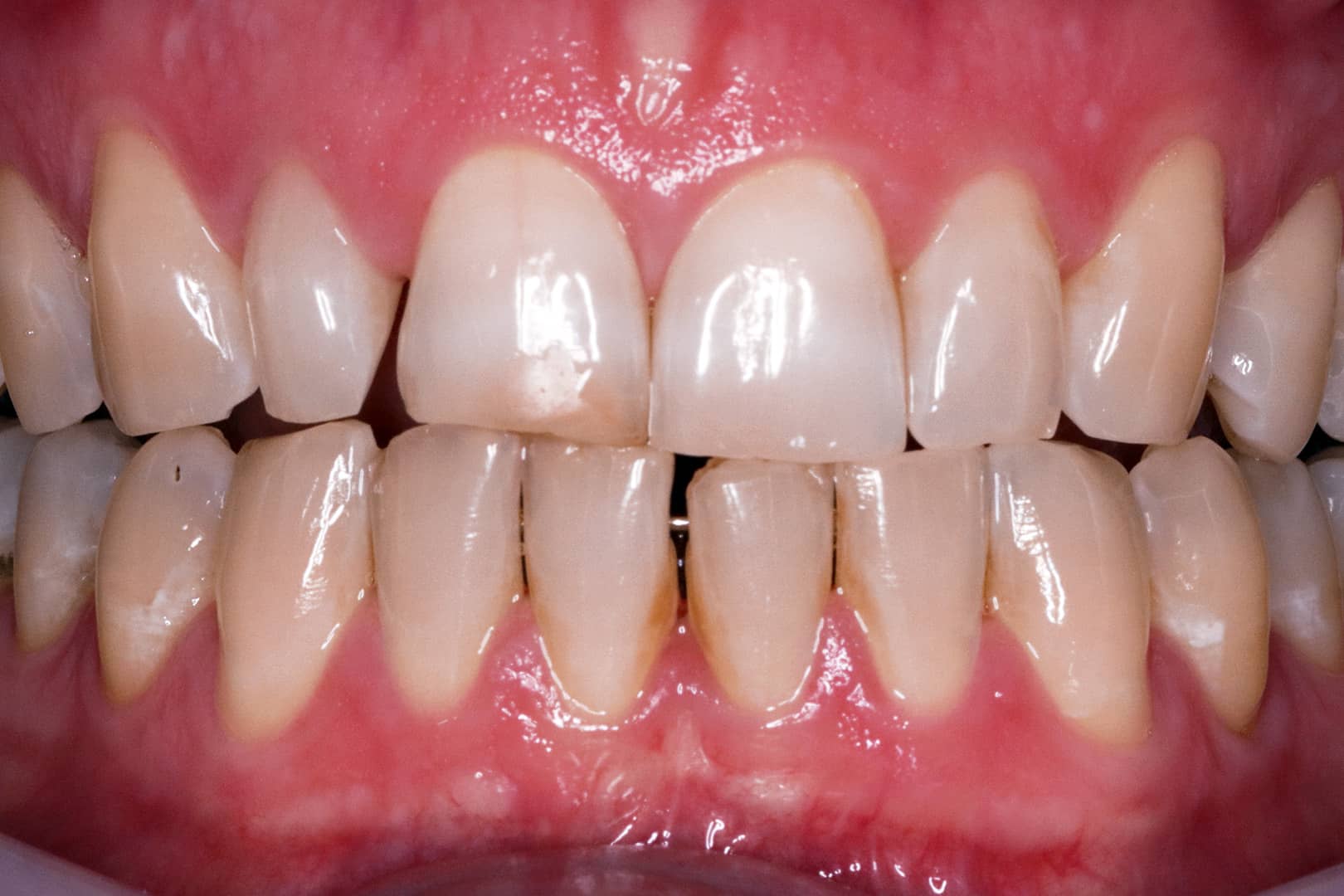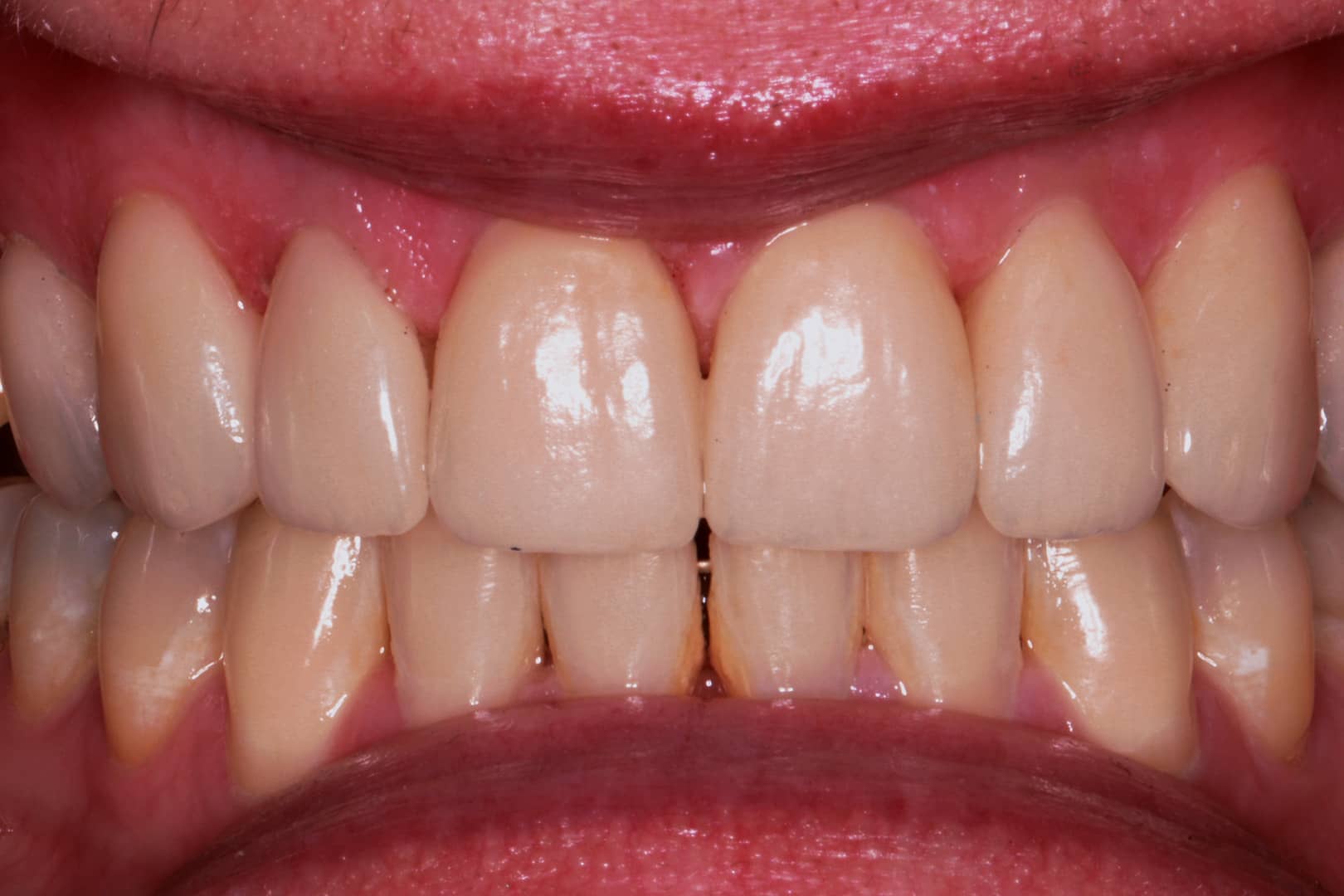 Savouring Life, One Bite at a Time
A Patient's Journey to Pain-Free Living
"Not just as a dentist, but as a fellow human being, I understand the sheer frustration and agony a toothache can bring - that pressure in your tooth with every bite, or waking up at 3 am and the pain just won't let go. This was exactly what my patient was going through. I could see how this was taking a toll on their daily life. As a dentist, my goal is not just to make smiles pretty but to bring genuine relief and improve the quality of life. After a thorough examination, I performed a root canal to address the pain and fitted a crown to protect the tooth. Seeing my patient's relief and hearing how they can now enjoy their favourite foods without discomfort was a reminder of why I love my profession. It's about more than teeth; it's about restoring happiness.

Dr. Mitesh Vasant

Dentist
DRAG SLIDER TO SEE BEFORE AFTER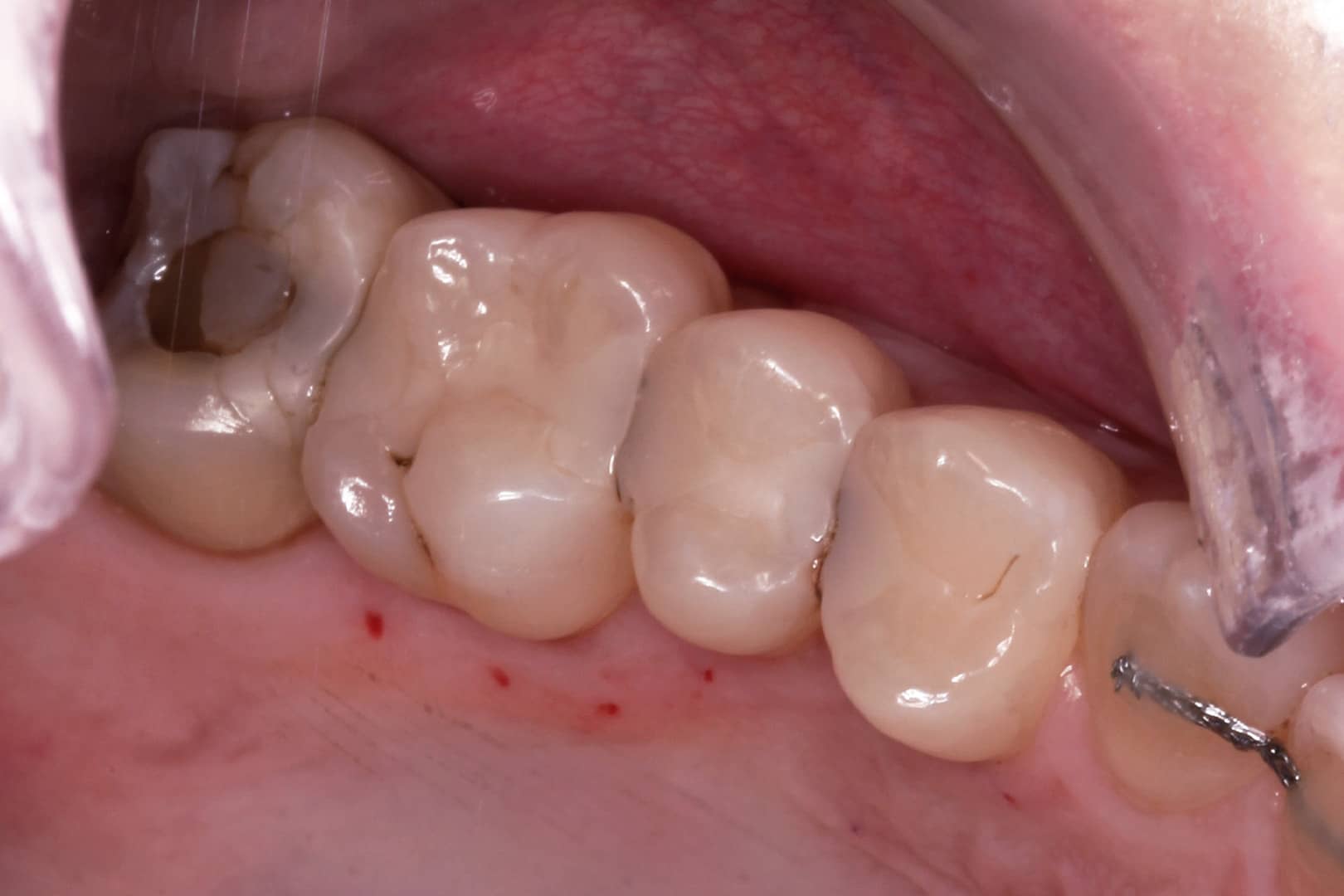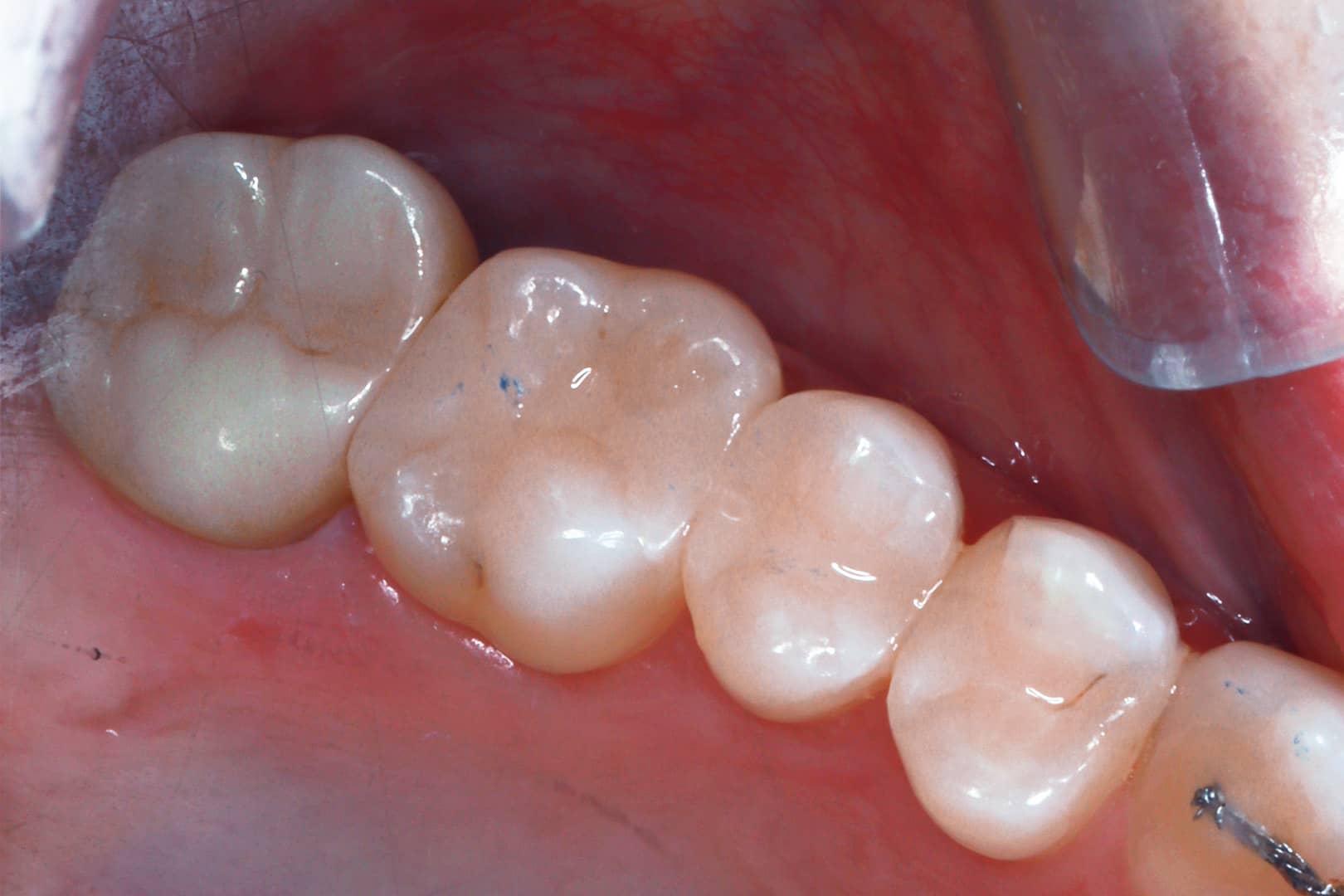 Tailored Treatment with Porcelain Veneers
Seamlessly Enhancing Malcolm's Smile with Veneers
At Beyond Dental Care, the journey to a revitalised smile begins with the patient. When Malcolm visited, his aspirations and concerns were given the utmost priority. His case involved an intricate yet efficient procedure involving porcelain veneers. These veneers, made of high-grade porcelain, were customised to seamlessly fit Malcolm's teeth. Dr. Zaw carried out the two-day procedure with precision. The first day involved preparing the teeth by mildly adjusting the enamel, and the second day was dedicated to bonding the veneers. The result was not just aesthetically pleasing, but also functionally impeccable, showcasing the technical prowess that Beyond Dental Care stands for.
DRAG SLIDER TO SEE BEFORE AFTER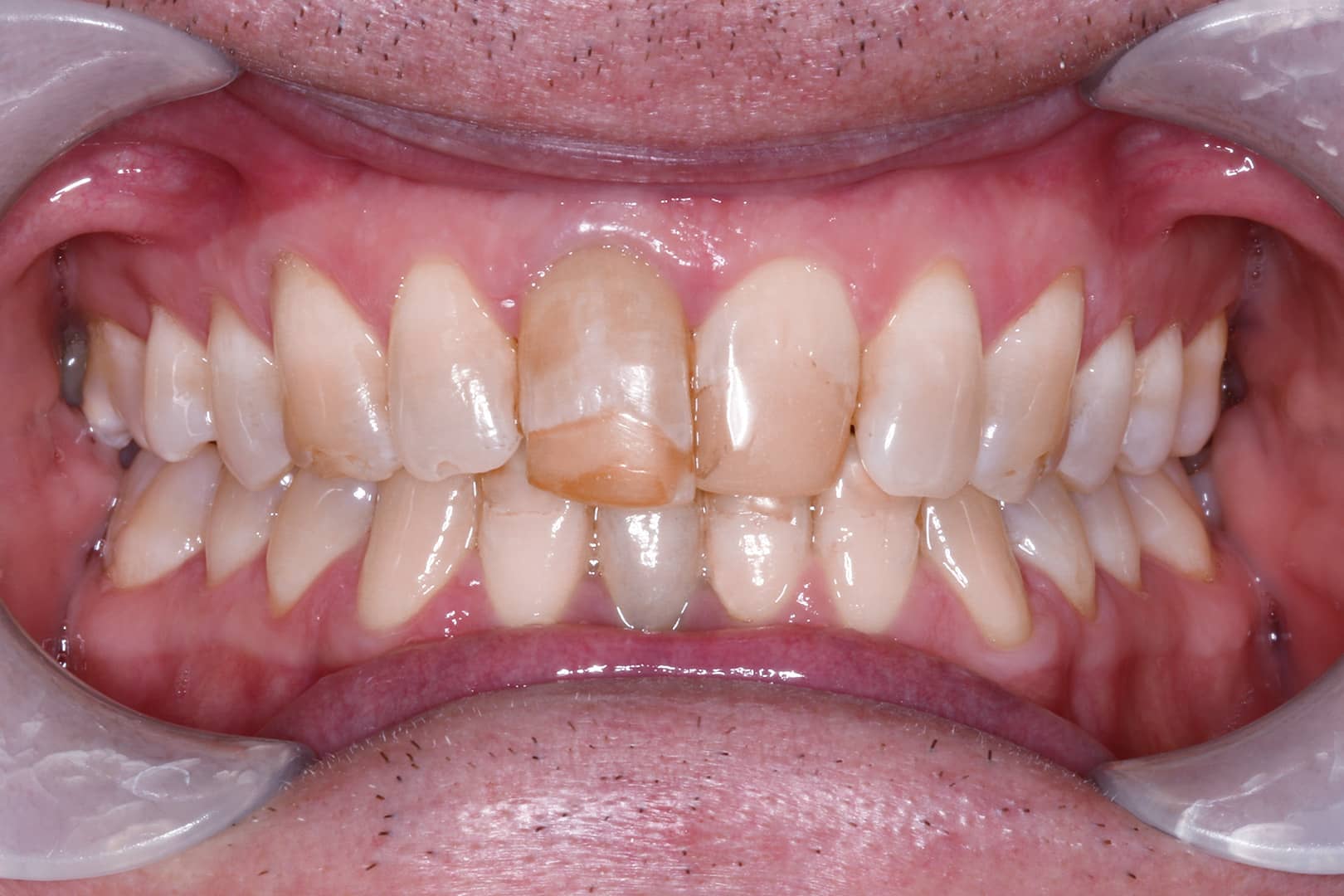 Discovering the magic of clear aligners
Sharon's Transformational Journey with Clear Aligners
Sharon had a desire for a more harmonious smile, but without the visual intrusion of traditional braces. Understanding her concerns and goals, Dr. Mitesh Vasant recommended a course of treatment with Clear Aligners.
Clear Aligners, known for their effectiveness and subtlety, were the perfect solution for Sharon. They are tailored specifically to each patient's dental anatomy, promising comfort and precision throughout the process. Using digital impressions, Dr. Mitesh designed a series of Clear Aligners that would progressively align her teeth, gradually eradicating the gaps. The outcome was astounding. Sharon's gapped teeth transformed into a perfect, straight smile, a testament to the power of Clear Aligners and Dr. Vasant's expertise.
DRAG SLIDER TO SEE BEFORE AFTER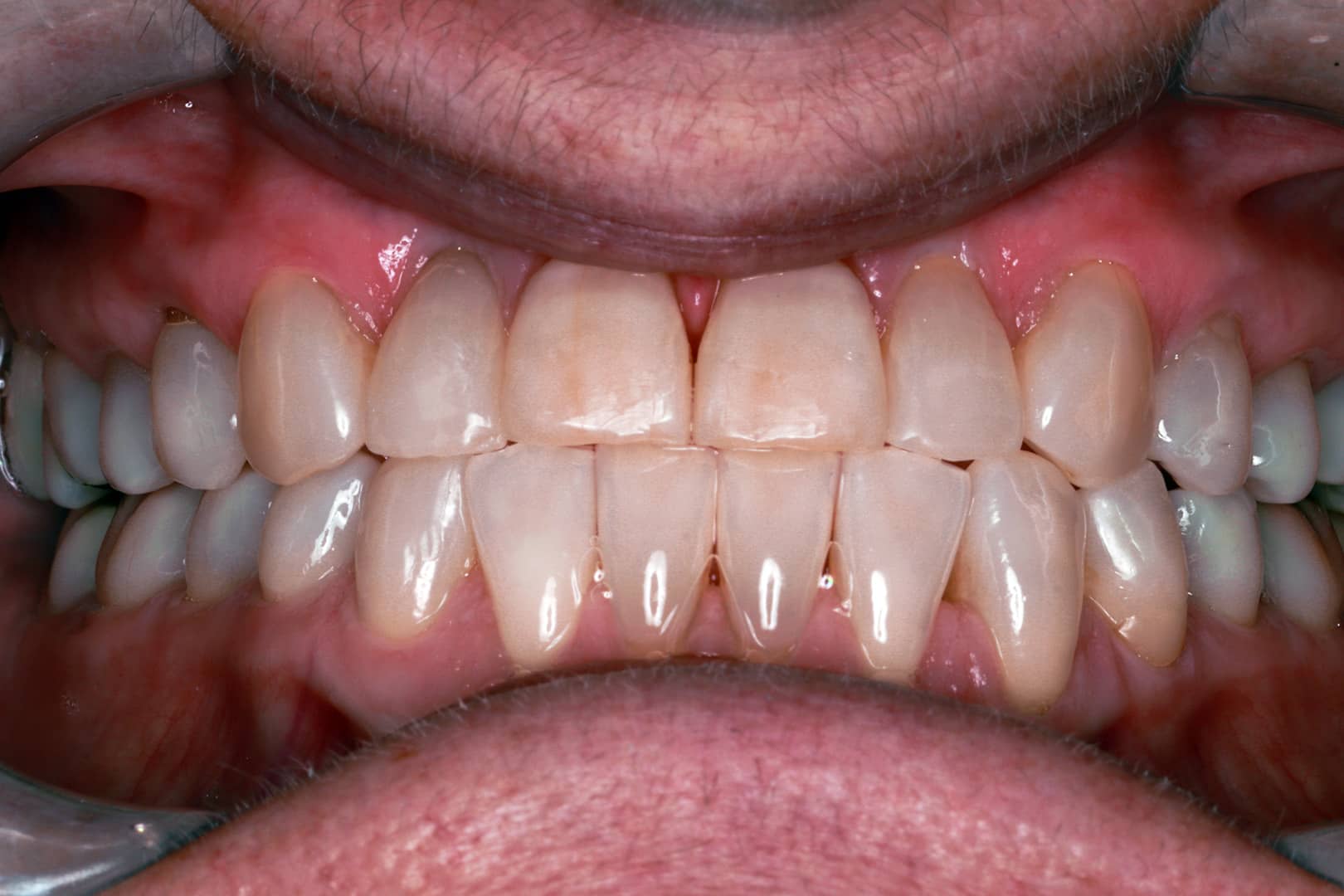 Empowering Smiles with Composite Veneers
Sue's Journey to Restored Teeth with Composite Veneers
Chipped teeth can happen due to a variety of reasons: biting down on hard foods, accidental falls, or general wear over time. Not only do they affect one's appearance, but they can also cause discomfort or sensitivity. Composite veneers offer a practical solution for such issues. Using a tooth-colored resin material, they are adhered directly to the damaged tooth, correcting its appearance and providing a smoother finish. Dr. Ap Zaw at Beyond Dental Care worked with Sue Dickens to address her four front chipped teeth. The end result? A more consistent and improved smile for Sue.
DRAG SLIDER TO SEE BEFORE AFTER