Our Brand
Beyond Dental Care
Providing Excellence in Cosmetic Dentistry is Just a Start
We are excited to share that our dental practice was nominated for two significant awards at the Moreton Bay Business & Innovation Awards 2023!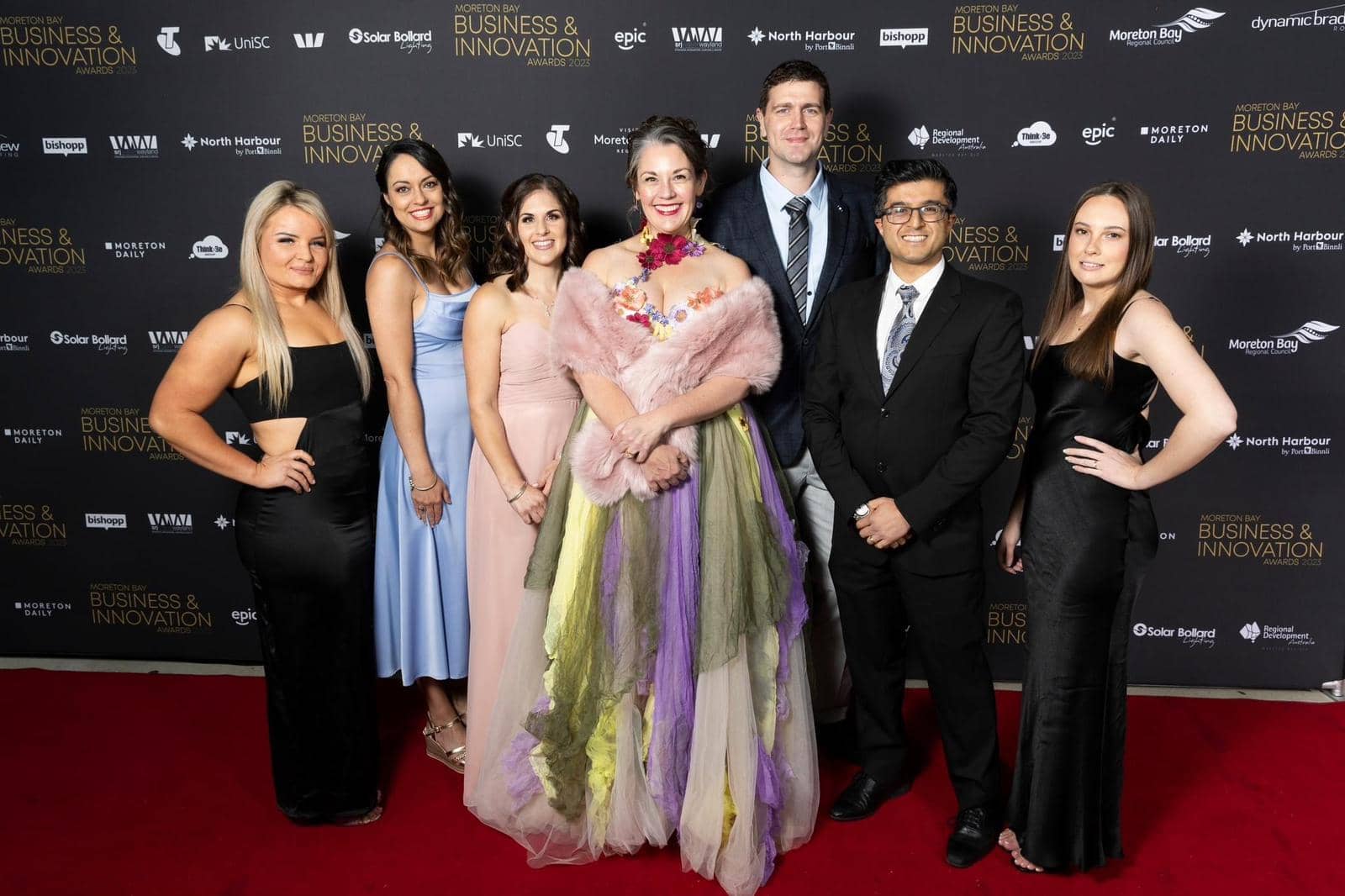 Emily Jackson – Burpengary Practice Manager
Linda Flett – Senior Dental Assistant
Sarah Pugh – Marketing Manager
Sarah Armitage – Operations Manager
Aleks Siroki – Digital Specialist
Dr Mitesh Vasant – CEO, Dentist
Lisa-Claire Currell – Sandstone Point Manager
making your experience smoother, easier, and more pleasant
Bishopp Award for Marketing Excellence
We remain thrilled to have been finalists for the prestigious BisHopp Award for Marketing Excellence in the Moreton Bay Business & Innovation Awards 2023! This nomination stands as a testament to our enduring commitment to deliver dental services tailored to your needs and expectations.
ensuring you feel comfortable, informed, and satisfied after every visit
Award for Customer Service Excellence
We are honored to share that we were nominated for the Award for Customer Service Excellence! This nomination served as a powerful reminder of our ongoing dedication to exceptional dental care. Your smiles remain our greatest rewards, reflecting our unwavering commitment to service.
What Our Recognition Means for You?
"As we reflect on these acknowledgments, we remain devoted to improving and enhancing your experience at our practices. These nominations mark not an end, but the beginning of a journey towards even greater excellence in our service to you."

Dr Mitesh Vasant

CEO, Dentist
We are on a mission to make beautiful, confident, and life-changing smiles available to all Australians.
We will attract and retain a highly skilled team of clinicians and support staff, providing excellence in cosmetic dentistry, painless treatment, exceptional care, deep understanding, tailored service, and affordable payment options. We will offer appointments at times convenient to our patients and continue to practice without judgement and in the best needs of our patients.
Core Beliefs & Principles
Our Values
Service First: Compassion, calmness, and kindness toward our patients.
Be Passionate: Care about the work and take pride in what you do.
Have Fun: Create a positive workspace and build strong relationships with patients and colleagues.
Person-Centred Care: Provide excellent care based on understanding, trust, and individual requirements.
Value Teamwork: Focus on what is best for our patients and our team as a whole.
Keep Growing: Learn and evolve personally, professionally, as a team, and as a company.
Give Back: As a team and a company, reinvest in the community and the environment.