The Innovative and Reliable Straumann® Implants
Straumann® Implants are a state-of-the-art solution for those looking to restore the functionality and appearance of missing teeth. With a unique combination of innovative materials, cutting-edge technology, and unparalleled design, Straumann® Implants provide patients with a reliable and long-lasting solution
Discover the benefits of Straumann® Implants for missing teeth, including precision, durability, minimal invasiveness, and natural appearance
Straumann® Implants are a revolutionary dental implant solution that offer precision, durability, minimal invasiveness, and a natural appearance.
The implants are designed to integrate with the jawbone, offering a stable base for a dental crown or bridge.
Straumann® Implants are suitable for most adults who have lost one or more teeth, provided they have healthy gums and enough jawbone.
The placement procedure is typically performed under local anaesthesia or light sedation, with a follow-up appointment required to place the abutment and crown.
Straumann® Implants can last for several decades or more, providing a long-lasting solution to missing teeth.
Get Dental Implants with Dr. Mick Curtis, a highly experienced dentist who gained notoriety in the dental industry for his proficiency and know-how in this area
Introduction to Straumann® Implants
Losing a tooth can be a traumatic experience, not only affecting your appearance, but also your ability to eat, speak, and smile with confidence. Dental implants have emerged as a popular solution for restoring missing teeth, offering a permanent and natural-looking replacement.
Straumann® Implants are one of the leading brands in the dental implant industry, offering patients a range of benefits that set them apart from other solutions.
Unique Features of Straumann® Implants
Straumann® Implants offer several unique features that make them an excellent choice for patients seeking a reliable and long-lasting solution for missing teeth. These features include
Unique Features of Straumann® Implants Help Patients Before, During, and After Appointment
Roxolid Material® – made from a unique material known as Roxolid, which is stronger than traditional titanium alloys. This allows Straumann® Implants to provide exceptional stability and durability, ensuring they can withstand the demands of everyday use.
SLActive Surface® – The unique SLActive Surface is designed to accelerate osseointegration, or the bonding of the implant with the jawbone. This results in a faster and more efficient healing process, allowing patients to enjoy the full benefits of their implants sooner.
TorcFit Connection® – The patented TorcFit Connection provides high flexibility and high strength, allowing the implant to adapt to the varying loads placed on it. This results in a more stable and secure implant that restores function to the missing tooth.
Variable Thread Design – features a unique thread design that gradually condenses the surrounding bone, providing a more secure and stable implant foundation.
Bi-Directional Cutting Elements – The bi-directional cutting elements enhance the primary stability of the implant and promote faster osseointegration.
Transgingival Healing – allow for healing through the gum tissue, eliminating the need for a second-stage surgery.
No Gap and Bone Level – are designed to eliminate gaps and promote a consistent bone level, resulting in outstanding long-term results.
3D Computer-aided Implantology – can be placed using cutting-edge 3D computer-aided implantology technology, which allows for precise and efficient implant placement. This reduces the number of required appointments and enhances the overall treatment experience for patients.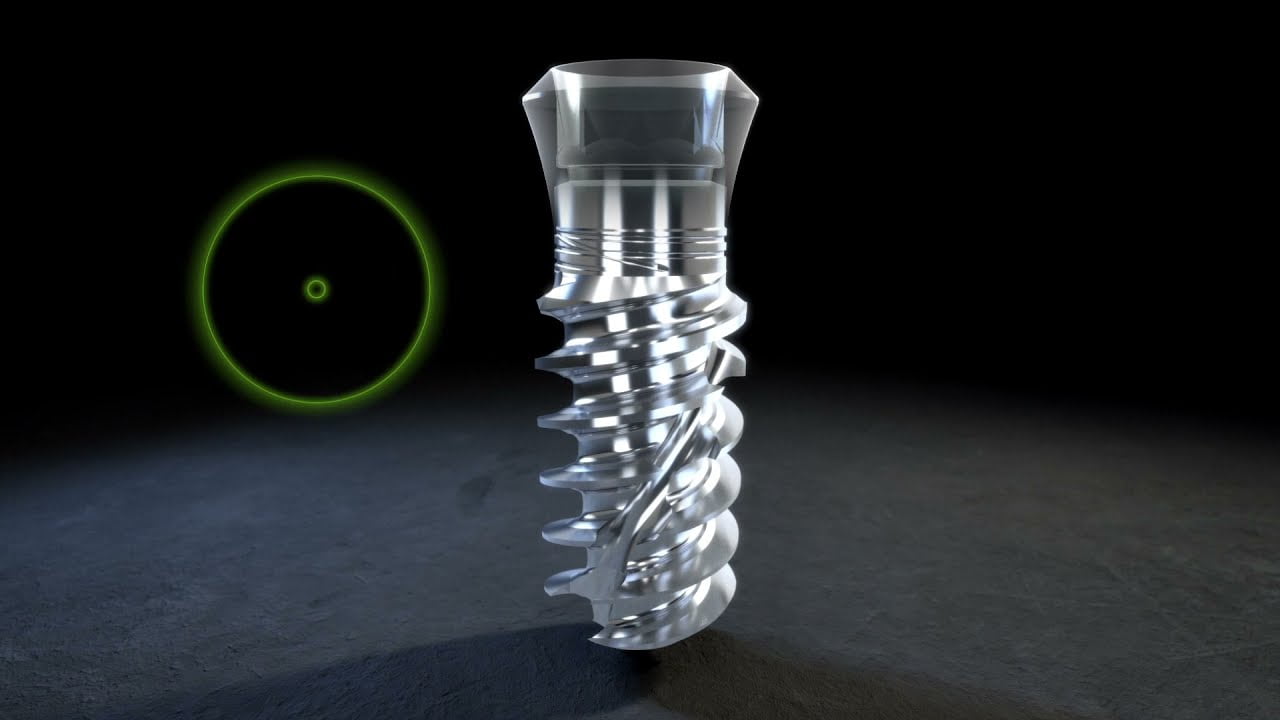 Precision and Accuracy
Straumann® Implants are designed to offer the highest level of accuracy and precision, ensuring that they fit perfectly and provide a secure and stable foundation for replacement teeth. This level of accuracy is achieved through the use of advanced imaging technology and computer-aided design and manufacturing processes.
Durability and Longevity
Made from high-quality, biocompatible materials, Straumann® Implants are built to last. With a focus on durability and longevity, Straumann® Implants are designed to withstand the test of time and provide a long-lasting solution for missing teeth.
Minimal Invasiveness
One of the key benefits of Straumann® Implants is their minimal invasiveness. Unlike traditional dental implant options, Straumann® Implants can often be placed with minimal surgical intervention, reducing the overall impact on the patient and promoting a faster, more comfortable healing process.
Straumann® Implants are at the forefront of advancements in dental care. Click on the + sign to learn more about each benefit.
How Straumann® Implants Work?
Straumann® Implants work by creating a stable foundation for replacement teeth that is anchored directly into the jawbone. This provides a strong, secure base for the replacement teeth, ensuring that they will not shift or move over time.
The process of receiving Straumann® Implants typically begins with a consultation with Dr Mick Curtis at our Sandstone Practice QLD 4511, during which the patient's medical history and oral health will be evaluated.
If Straumann® Implants are deemed a suitable option, the next step will be to place the implants into the jawbone using minimally invasive surgical techniques.
Once the implants have been placed and have fully healed, a custom-made replacement tooth or bridge will be attached to the implant. This final step completes the process and restores the patient's smile, allowing them to eat, speak, and smile with confidence once again.
Image Original Source. New technologies (Straumann® BLX (Bone Level) and Straumann® TLX (Tissue Level)) allow patients to reduce number of appointments and preserve tissue
Frequently Asked Questions about Straumann® Implants
Can Straumann® Implants be used to replace multiple missing teeth?
Absolutely! Straumann® Implants can be used to replace one missing tooth or multiple missing teeth, depending on the needs of the patient.
Who is a candidate for Straumann® Implants?
Straumann® Implants are an option for anyone who has experienced tooth loss and is looking for a permanent solution. However, the best way to determine if Straumann® Implants are right for you is to schedule a consultation. That way we would be able to accurately assess individual needs and determine if Straumann® Implants are the best choice for you.
Are Straumann® Implants covered by insurance?
Coverage for Straumann® Implants can vary, depending on the specifics of the patient's insurance plan. If you're unsure about your coverage, kindly consult with your insurance provider for more information or schedule a call one of our knowledgeable staff members at Sandstone Practice. In addition, we offer flexible payment options so you don't have to worry about finances getting in the way of restoring your smile.
Are Straumann® Implants painful?
Straumann® Implants are designed to be minimally invasive, and many patients report minimal discomfort during and after the placement procedure. However, pain tolerance can vary greatly from person to person, and if you have any concerns, it's best to speak with us immediately. We can offer you more information on what you can expect during the placement procedure, as well as what you can do to minimise discomfort and ensure a successful outcome of the treatment
How long do Straumann® Implants last?
Straumann® Implants are designed to be long-lasting and durable, with many patients enjoying their implants for several decades or more. Of course, the lifespan of your Straumann® Implants will depend on several factors, including your overall oral health and how well you care for your implants.
Take a Journey to the World of Dental Implants with Dr. Mick Curtis.
As people age, dental troubles seem to crop up, seeking attention. A dentist who's versatile in all aspects of oral care is crucial in supporting patients with these issues.
Dr. Mick Curtis, a highly experienced dentist with a fervour for dental implants, has gained notoriety in the dental industry for his proficiency and know-how in this area. Today, he continues to provide exceptional dental care at our Sandstone Point practice, offering his expertise in the realm of dental implantology with precision and creativity.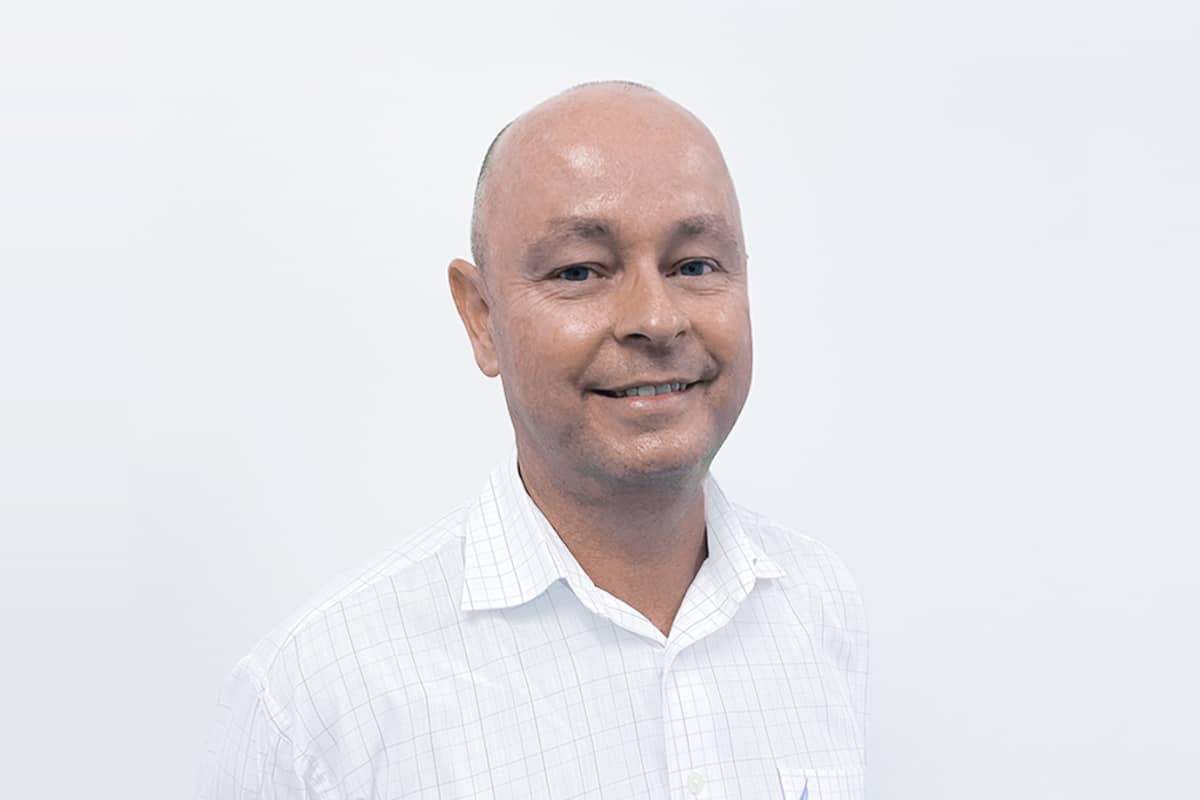 Languages: English
Following a two-decade career in the Royal Australian Navy, Dr Mick chose to pursue his passion for dentistry, graduating from the University of Sydney in 2011.
Dr Mick enjoys all aspects of dentistry but is particularly passionate about implants and the life-changing results that this restorative treatment can bring. Integrating his passion for technology with his attention to detail, he achieves fantastic clinical outcomes for our patients.
Dr Mick is an active member of the International Team for Implantology (ITI) and is a published author in the field of 3D printing in dentistry. He believes strongly in continuous learning and education and recently travelled to Harvard University in Boston, USA, to further develop his technical skills.
Outside the clinic, Dr Mick enjoys the great outdoors. He loves to be on the water with his two sons, daughter, and long-suffering but a well-travelled wife.
Education and Skills Development
Dr. Curtis hails from one of the leading dental schools in the country and has undergone thorough training. He polished his skills in implant dentistry and gained hands-on experience working with patients of all ages right here at our Sandstone Point Practice.
Dr Mick is a renowned author with publications on dental 3D printing and is also an actively participating member of the International Team for Implantology (ITI). He has an inbuilt commitment to lifelong education and learning in general. He recently went to Harvard University, Boston, to further augment his technical expertise in dental implantology.
Passion for Implant Dentistry
Dental implants are a widely accepted and efficient remedy for people struggling with missing or damaged teeth. Dr. Curtis has a deep interest in implant dentistry and has helped countless patients regain their confidence and enhance their quality of life through this treatment. He utilises the newest techniques and technology to offer patients with implants that mimic natural teeth in both appearance and functionality.
Caring and Compassionate Manner
Dr. Mick is well-known for his caring and compassionate demeanour in dentistry. He takes the time to listen to his patients' concerns, comprehend their needs, and always strives to make them feel at ease during appointments. His passion lies in helping his patients attain the best oral health possible, and he'll work with them to devise a treatment plan that aligns with their individual goals and needs.
State-of-the-Art Technology and Equipment
Dr. Mick Curtis employs the latest technology and equipment to deliver best dental care to his patients at our practice. Furthermore, at Beyond Dental Care we heavily invest in cutting-edge equipment and materials from the world renowned Brands to ensure that patients receive the most advanced and effective treatments.
Final Words
In conclusion, Straumann® Implants are the future of dental implant technology, offering precision, durability, minimal invasiveness, and a natural appearance that traditional implants simply cannot match.
Whether you are looking to replace one missing tooth or multiple missing teeth, choose Dr. Mick Curtis, our highly experienced dentist with a special interest in dental implants. He provides comprehensive dental services, adopting a caring and compassionate approach, while utilising state-of-the-art technology and equipment.
If you're ready to experience the benefits of Straumann® Implants, schedule a consultation with Dr. Mick Curtis today!
Visit Official Offer Page
On our Offer Page you can find contact details and learn more about Straumann® Brand. Alternatively, we invite you to schedule a consultation.
Sign up down below!
Sleek, Strong and Secure
Straumann® Implants